June 2016 Symposium
Taking Hospital Community Benefit Policy to the Next Level: Advancing Community Health
A one-day, invitational symposium convened on Wednesday, June 15, 2016
The community benefit requirements for nonprofit hospitals in the 2010 Affordable Care Act (ACA) address transparency and accountability in financial assistance policies and billing and collection practices. The ACA also requires hospitals to conduct community health needs assessments (CHNAs) in partnership with public health professionals and the community. Final regulations issued by the Department of the Treasury on December 31, 2014, further support community health improvement, stating that the health needs of a community extend beyond health care to include the social, behavioral, and environmental factors that influence health. Together these new provisions represent an unprecedented opportunity to leverage the resources of the health care delivery and public health systems to build a more responsive, integrated system focused on population health.
The Hilltop Institute's 7th invitational symposium brought together over 120 policymakers, researchers, and other key stakeholders from around the country to examine these opportunities, reflect on the challenges, and provoke innovative thinking on advancing community health through hospital community benefit policy.
The day was divided into three sessions and highlighted by a keynote address, a luncheon address, and concluding reflections.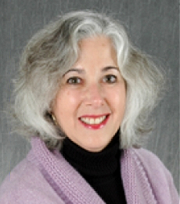 Sara Rosenbaum, Harold and Jane Hirsh Professor of Health Law and Policy, School of Public Health and Health Services at George Washington University, began the day with her keynote, Hospitals' Role in Community Health Improvement: The Evolution of Community Benefit. She discussed the distinction between community health improvement and community building activities and how the IRS reporting requirements and efforts to capture and define community benefit spending are moving toward one another but are not quite yet aligned. Keeping in mind the end goal of broader investments in community health by nonprofit hospitals, Rosenbaum offered three recommendations: 1) the IRS should clarify the relationship between hospital community benefit spending and the requirements of the CHNA; 2) the IRS should eliminate the distinction between "community health improvement" and "community building" on Schedule H of Form 990; and 3) there should be greater transparency in the implementation strategy phase of the CHNA process if communities are to be empowered and the upstream determinants of health addressed.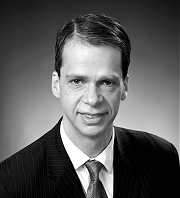 Christopher Koller, President of the Milbank Memorial Fund, provided comments on the keynote in his presentation titled Refining Hospital Community Benefit Programs. Stating that health care is the "pacman" of state budgets, eating up dollars, Koller highlighted the advantages that federalism can bring to the debate about shifting the paradigm to broader investment by hospitals in community health. He recommended that states: 1) build on federal hospital community benefit law to create state standards for community health improvement; 2) bring greater transparency to CHNA strategy implementation through regulatory strategies; 3) insist on provider payment reform that incentivizes the promotion of community health; and 4) support adoption of social services with demonstrated effectiveness.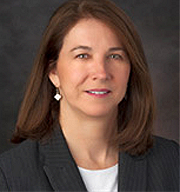 Ruth Ann Norton, President and CEO of the Green & Healthy Homes Initiative (GHHI), gave the luncheon presentation, Advancing Community Health through Housing. She focused on lead poisoning and asthma as the leading health concerns for families living in unhealthy and unsafe households. Many children miss school because of asthma and triggers in the home are a major factor behind asthma attacks among children. Norton provided several examples of Baltimore families who are now thriving and whose overall physical and mental health vastly improved after GHHI intervened with simple, low-cost home-improvement solutions. She explained GHHI's four-step model of receiving referrals, making an initial home visit, delivering home-improvement services, and evaluating outcomes.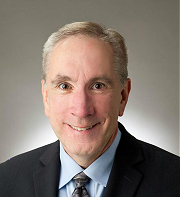 Charles Milligan, CEO at UnitedHealthcare Community Plan of New Mexico and former Executive Director of The Hilltop Institute, wrapped up the day with his reflections. He summarized the topics and themes that emerged throughout the day and emphasized the importance of leadership at the state and local level in effecting change and driving community health improvement. Milligan explained the background and impetus behind Hilltop's work on hospital community benefit policy; maintained that the reasons for establishment of Hilltop's program persist; and stressed that going forward, advocacy both within hospitals and among state and local policymakers must continue. He ended with this final thought: that tax exemption is conferred by everyone in the community and that all should benefit—even those who never find themselves in need of a hospital.