Hilltop Welcomes New Chief Actuary

The Hilltop Institute is pleased to welcome Todd Switzer as Chief Actuary and Director of Rate Setting and Financial Analysis. In this role, Switzer will lead Hilltop's work with the Maryland Department of Health to develop risk-adjusted capitation payments for health plans participating in HealthChoice, Maryland's Medicaid managed care program, which insures over 1.3 million Marylanders. Switzer will join Hilltop on June 1.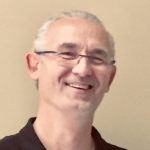 Switzer comes to Hilltop highly qualified for the position. He was most recently Chief Actuary, Life and Health, for the Maryland Insurance Administration. He led an actuarial team responsible for ensuring that Marylanders have access to affordable and non-discriminatory health insurance products and regularly interacted with legislators, state agencies, consumer advocates, and other stakeholders. Prior to that, he was a pricing actuary with CareFirst BlueCross BlueShield for more than two decades, contributing to the company's emergence as the largest health care insurer in the Mid-Atlantic region.
Switzer holds a bachelor of arts degree in mathematics from Boston University where he graduated magna cum laude. He is an associate of the Society of Actuaries and a member of the American Academy of Actuaries.
For each annual HealthChoice rate setting cycle, Hilltop provides policy guidance to the Maryland Department of Health and performs extensive financial and actuarial analyses to support capitation rate development and program monitoring. Hilltop Executive Director Cynthia Woodcock stated, "Hilltop plays a unique role in Maryland's rate setting process, which is highly regarded by federal officials, other states, and health plans for its rigor, transparency, and collaborative, interactive processes. Todd will bring outstanding leadership to this important work."
Go here to learn more about Hilltop's rate setting work.

The Hilltop Institute is a nonpartisan research organization at the University of Maryland, Baltimore County (UMBC) dedicated to improving the health and wellbeing of people and communities. We conduct cutting-edge data analytics and translational research on behalf of government agencies, foundations, and nonprofit organizations to inform public policy at the national, state, and local levels.
The Hilltop Institute
UMBC
Sondheim Hall, Third Floor
1000 Hilltop Circle
Baltimore, MD 21250
410.455.6854
info@hilltop.umbc.edu
follow us   



Join our mailing list